St.Vincent and the Grenadines
Yacht charter in the Windward Islands, Caribbean.
Charter: St.Vincent, Bequia, Mustique, Canouan, Tobago Cays, Union, Palm Island, Carriacou, Grenada, St.Lucia, Martinique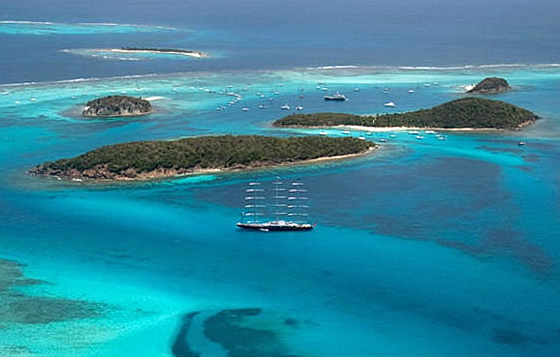 Tobago Kays - One of the most outstanding places to visit in the whole of the Caribbean
Such beautiful Islands. On a clear day, and here all days are clear, you can see one island after another as far as the eye can see, stretching into the distance. Imagine an intimate cluster of five uninhabited cays, heavenly lagoons full of green turtles, coral reefs, colourful fishes and crystal clear waters. An idyllic yachting anchorage, a dream for scuba divers, a paradise for beachcombers, and a film location for Pirates of the Caribbean, the Tobago Cays and the Tobago Cays Marine Park is one of the world's most awe inspiring island destinations. Be sure to visit The Grenadines. You will never be the same again.
S.Y Sudiki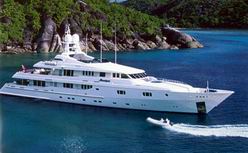 M.V. Mosaique
Sailing Yacht Section - Power Yacht Section

Hotel and Yacht combinations - Orientation map.
Copyright © 1998 by Surface 1921 Ltd., London, United Kingdom. Text Copyright © 1998 by Surface 1921 Ltd. In all instances Surface 1921 Ltd. are acting as agents only. Full terms and conditions are available on request.