Welcome to The Yacht Charter Club, a division of Surface 1921 Ltd.
Established in 1988, we have a wealth of experience in the industry and are specialists in the Charter, Brokerage and Management of vessels worldwide. We are agents for both power and sailing yachts from 70 to 250'. Our portfolio consists of approximately 500 vessels all of which have been carefully selected. We founded the brand names 'le COUPLE' and 'le GROUPE' and are members of the MYBA and the CYBA organizations.
In 2001 Andrew Hanna established Ocean Partners International which allowed greater co-operation and information sharing. Ocean Partners have offices in England and France.
Many clients requested recommendations on hotel accommodations prior or after a charter. As a direct result, we began listing a carefully selected 'ocean based' hotels, that were suitable for linking with yacht charter.
Our pledge, as Brokers, is to offer you our expertise. Not every vessel will suit your personal requirements and taste. With our knowledge, we are able to recommend only the very best vessels in the international market, which will suit your requirements. We are independent consultants and are not tied to the major brokerage houses. We will recommend only the very best vessels, from the yachts available direct from selective owners and through brokerage houses worldwide. We believe repeat client's should be rewarded for their loyalty.
'Making friends since 1988.' - Our clients are based all over the world. Hong Kong, Australia, Saudi Arabia, Egypt, The Middle East, South Africa, Turkey, Italy, Germany, France, The Netherlands, The United Kingdom, USA, Canada and Brazil. A confidential, yet personal approach has created a private client list. References are available.
Andrew Hanna left the South African banking sector in 1986, on a two year sailing sabbatical which covered the Mediterranean and Caribbean. A wonderful adventure as the captain of his own yacht. A lifetime love of sailing and the freedom it offered, lead to the start of a charter business in London in 1988. From Turkey the product range spread west to the French Riviera and later included the Caribbean and beyond. To gain the intimate knowledge of the yachts available for charter in these fabulous charter destinations, he has traveled many thousands of miles over the past years. Continuous invaluable research, has culminated in a superb portfolio of yachts, crews and owners, that would fit varied requirements of his internationally based clients.
He is a strong supporter of the Royal Yachting Association and the work of RNLI. He is a RYA Yachtmaster Ocean and holds a South African Port Captains Exemption. Among his proudest sporting achievements was representing South Africa in the World Championships in Fireball Class and over the years has raced and sailed in many keelboat classes. Introduced to ocean sailing from the sub-tropical Port of Durban, his Sailing Master, Leif Klang and this unforgiving coastline, taught him to respect and enjoy the ocean and it beautiful moods.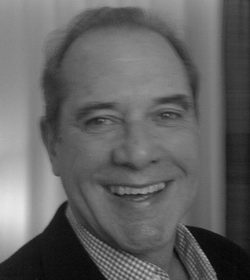 Andrew Hanna: Broker since 1988.
A member of MYBA