Contact
We are based in London, England and near La Rochelle, France. Calls will be diverted to which ever office line is available at the time.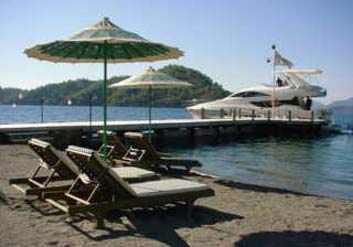 Powered by  | Report abuse
Welcome to The Hotel and Yacht Club, a division of Surface 1921 Ltd.
Having initially established a company specializing in the charter of yachts for private groups, I found that a great deal of time was being spent advising on small, conveniently located hotels, in which guests would stay prior to boarding or after disembarkation. The only hotels I felt we could recommend, were hotels which we had personally experienced and therefore were confident to recommend. Please enjoy our selection which are mainly on the water, garden style, intimate in scale, or if larger, then top quality service.
We are agents for both power and sailing yachts from 70 to 250'. Our portfolio consists of approximately 500 vessels all of which have been carefully selected. We founded the brand names 'le COUPLE' and 'le GROUPE' and are members of the Charter Yacht Broker's Association (CYBA). You may wish to split your vacation into two sections, with some classic cruising in your itinerary. Open a new world http://www.yachtcharterclub.com The Yacht Charter Club.
We have been making friends since 1988.
Copyright © 1998 by Surface 1921 Ltd., London, United Kingdom. Text Copyright © 1998 by Surface 1921 Ltd. In all instances Surface 1921 Ltd. are acting as agents only. Full terms and conditions are available on request.